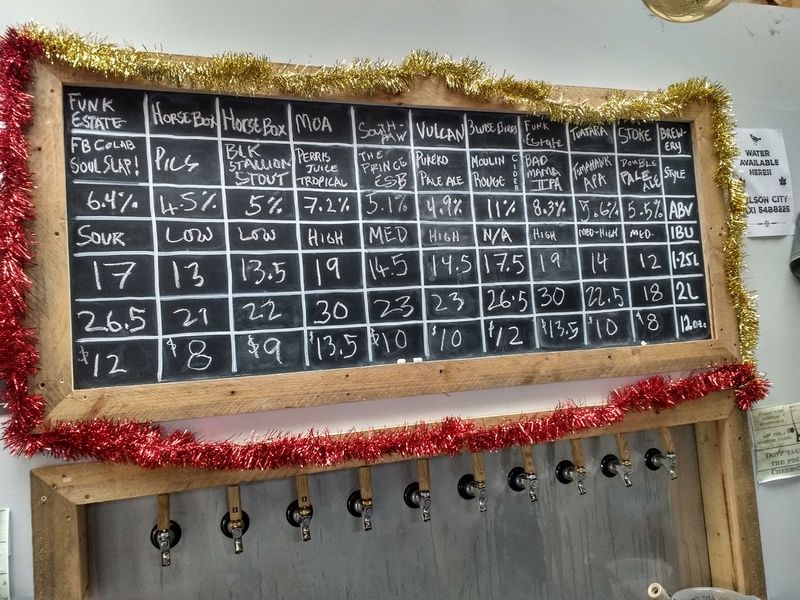 If you like traveling and craft beer, I have a destination for you: New Zealand. The Kiwis grow all sorts of great stuff in their country — a sense of adventure, friendliness — and heaping amounts of craft beer-compliant hops.
During our first trip to New Zealand back in 2010 or so, we discovered epic hikes, incredible scenery, ridiculous activities and very friendly people. Back in December, we returned with a little person about to turn two years old. That meant revisiting the Tongariro Alpine Crossing and looking into the crater of an active volcano was out. This would be more of a family vacation.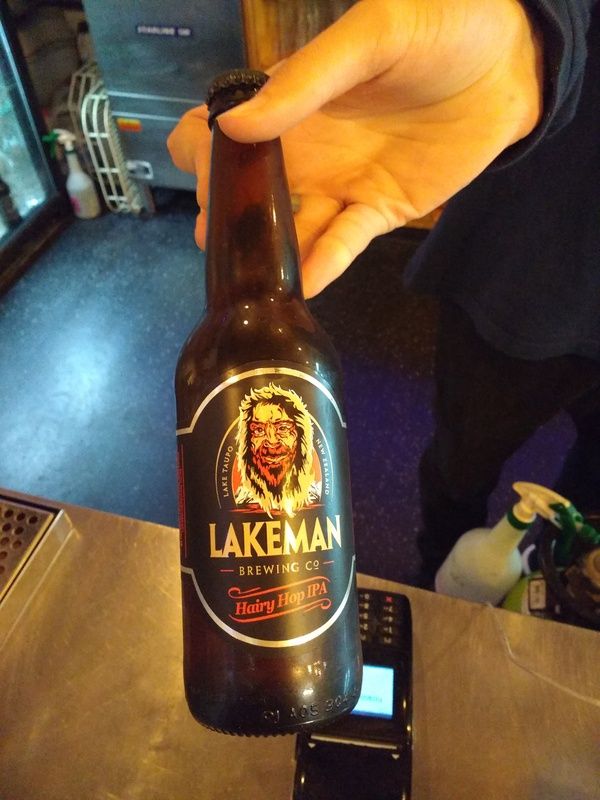 The Kiwi craft beer scene was in its infancy last time, and it's progressed to at least the tween stage at this point. New Zealand brewers are taking more advantage of their hops. They haven't yet gotten quite as aggressive as the hop monsters on the US West Coast. And they don't age everything in barrels fashioned from the nuclear reactors of sunken Russian submarines. That sort of fun will come in time, though.
Here are the stand-out breweries/pubs we visited as we drove from Auckland to Wellington (via Rotorua and a sheep farm in the wop-wops). These concentrate mostly on the venues themselves – I have brief tasting notes in my Untappd profile, though.
Rotorua — BREW Craft Beer Pub
In Rotorua, Croucher Brewing is kind of the big dog. They have a pub, but it's a bit of a haul from where we were staying — we wanted to walk. Fortunately, BREW serves most of what Croucher Brewing seems to offer. My personal favorite was the Croucher Grapefruit Warrior; if you love Ballast Point Grapefruit Sculpin, this is a beer you'll dig.
Of course, I had to try a few others. If you want something a little sweeter, you'll enjoy the Double Trouble Imperial IPA from Tuatara Brewery (just so you know, a tuatara is a penis-less reptile).
They serve food at Brew Craft Beer Pub, too, and they even have paper and crayons for kids to color. Their burgers are super-satisfying, and they have a green-lipped mussel dish that is worth the flight to New Zealand. Avoid the pizza at all costs, though: I showed up starving after a long mountain bike ride, and that pizza did not hit the spot at all.
Wellington — Crafters & Co
If I could, I would clone Crafters & Co and bring it back home with me. It has a very nice vibe to it, with an enthusiastic, knowledgeable staff that is eager to talk about beers, espresso or anything else gastronomic with you. They seem to love working there.
For good reason. They have an ever-rotating selection of taps and bottles. According to my Untappd notes, I was enthusiastic about the Lakeman Brewing Co Hairy Hop IPA, and it puts the locally grown hops to good use. OK, one more nice offering at BREW: The Imperial Nibs from Kereru Brewing Company satisfied my craving for a darker beer. The bartender was sad that I missed out on the barrel-aged version recently on tap, but happy that he got to try it.
And here are two really huge bonuses: Crafters & Co has assembled a charcuterie board for the ages. I cannot entirely, positively identify everything that was on it, but I just don't care. It was all delicious, and we devoured every last crumb. Also, the owners spotted Anneka and brought out a barrel full of toys to keep her occupied.
Nelson — Craft Beer Depot
You have to work a bit to find Craft Beer Depot. It's behind a bunch of stores and down a little alley. You can sit outside at some old cable spools or on an old couch. People will bring their dogs, and it's all good fun.
I only saw one employee at Craft Beer Depot, who was a fellow American. She had some solid opinions about beer, and she's more than happy to talk to people who really like their beer, too.
I made a few visits here – once to sit down and enjoy beer in good company, and another time to get some bottles to go. Here are the ones that stood out: the Funk Estate Bad Mama Jama imperial IPA and Perris Sky Juice IPA from Moa Brewing Company (odd, since I'm not a huge fan of the Moa beers that make it to the US).
Craft Beer in New Zealand – Final Thoughts
New Zealand has definitely hopped wholeheartedly into craft beer. I can still taste a bit of UK-tinged restraint in many of its recipes, with just a few pushing the envelope into wilder flavors. The pubs and beer bars, though, seem to be pushing the brewers in that direction. And they've created a very nice vibe for enjoying beer and food. Great stuff!
This post just might contain affiliate links. Fear not, they're non-spammy and benign. Hey, I have to keep this thing running somehow!