A year has made a big difference for Scottsdale, the McDowell Sonoran Preserve and its mountain bike trails. Back then, I took my first ride on its new trails near Brown's Ranch Trailhead. And I had some harsh words.
Since then, the trailhead has opened. Most of the trails have some sort of signage. More trails appear to be under construction. And the ones that are open are setting in decently – meaning some of the loose crushed gravel has given way to the roll of fat tires.

What the McDowell Sonoran Preserve now has is a well-marked and growing trail network that is very scaleable. You can start as a complete beginner with short rides, and take on bigger challenges as your skills and fitness grow. And you can get a very satisfying ride without using the State Trust lands just to the west (you're supposed to have a permit — but I don't know anyone who actually holds a permit.)
So far, so good.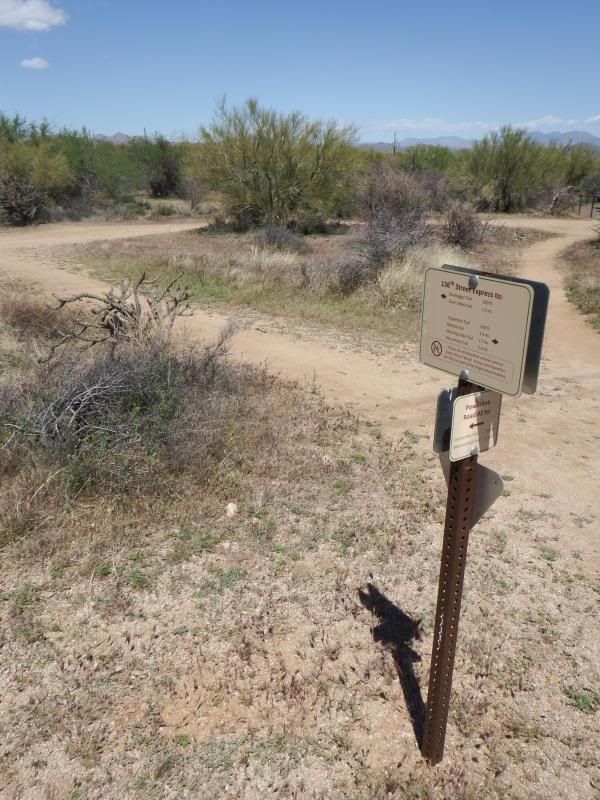 But here's the big question: Is the McDowell Sonoran Preserve game to do what it takes to create world-class mountain bike trails within its borders" Will it take on the regional supremacy of McDowell Mountain Regional Park and its — what, 65-plus miles" — of singletrack" Its pump track, its race course, its amenities"
My bet is "no." I sense NIMBYism at work. My two cents: The people in the nearby million-dollar homes would go to pieces at the mere thought of anything like the 24 Hours in the Old Pueblo — and the Mos Eisley Spaceport vibe of its 24-Hour Town — existing within their ZIP code.
That's a shame. This terrain screams for a few additions that would turn the Brown's Ranch area into a draw for weekend rides and national-level events. Here's my wish list for this part of the McDowell Sonoran Preserve: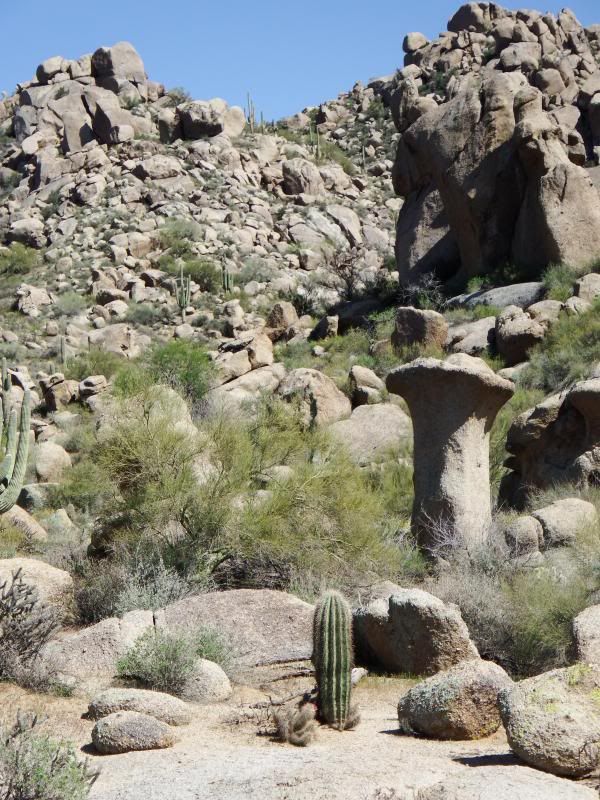 1. Add some Fantasy Island-style fun. Both trail networks bearing the Fantasy Island name have an unmatched sense of fun, from wooden ramps to teeter-totters to over-under trail junctions. Scottsdale could also incorporate some splits in the trail. They could accomplish two things: allow faster riders to pass, and also allow a more technical option for advanced riders.
2. Seriously, would a nicely bermed turn now and then be too much to ask" The trail designers either don't ride, or they are doing everything possible to keep the speeds down. If you're going to build mountain bike trails in Scottsdale, give them some fun flow!
3. Make the words on the signs bigger, and give it all some contrast. They're nearly impossible to read without stopping.
4. Provide an online McDowell Sonoran Preserve trail map as good as the printed copy. And knock it off with downloadable PDFs for every little section of the preserve. It's 2014 – there's no reason a comprehensive trail map can't live online.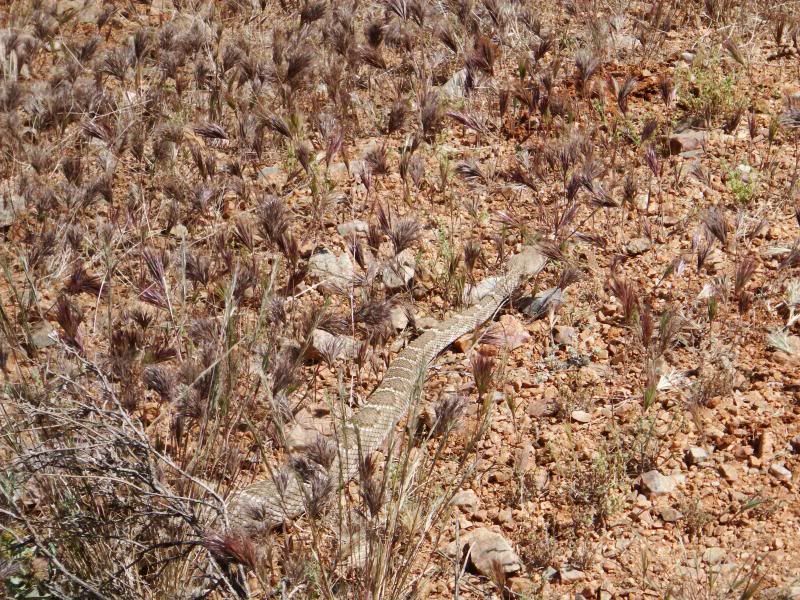 5. The $3.8 million Brown's Ranch trailhead is needlessly fancy. It's quite plush. The city could save some money with a more frugal approach. I can assure you that the buildings at McDowell Mountain Regional Park cost a lot less, and get the job done just as well. What Scottsdale did here is — well, live up to the expectation many people have of Scottsdale — form over function. Spend more on the trail building and design, less on the gateway.
6. Take one of the nearby unimproved McDowell Sonoran Preserve trailheads and set it up as a race venue. I know certain people instrumental in the preserve's development abhor the idea of people having fun on the trails rather than soaking in all the nature and history. I think city and McDowell Sonoran Preserve officials need to be smarter than that, and to be inclusive. The McDowell Sonoran Preserve trails could raise funds by drawing people for events. They're just a few improvements away.
Related articles
This post just might contain affiliate links. Fear not, they're non-spammy and benign. Hey, I have to keep this thing running somehow!